Durango is a charming town made up of a colorful and caring group people. Though there are a lot of things that make living within Durango a wonderful choice, many people may prefer the idea of moving beyond the buzz of our town and unplugging from the infrastructure of today. Building an off-grid home, or remodeling your current home to begin an off-grid life, is a rewarding process that will bring you the satisfaction and peace of mind that comes with knowing that your home is self-sufficient.
It can seem intimidating at first to begin planning all that is necessary to go off-grid. In truth, building a more conventional home requires the same considerations of building an off- grid home; the real difference lies in the solution to these considerations. Power, water, sewage, these are all things that must be addressed no matter what type of home you're building. Where the approach to these questions in a conventional build is often to hook up to existing infrastructure, an off-grid home must find solutions in other ways. These options may even save you a bit of stress in the planning process if your location were to require an easement for access to power, water, or waste disposal.
Water
Water is a huge consideration when building or upgrading a home to be off-grid. Running out of water is not a situation that anyone wants to deal with, so securing a dependable source is imperative for any home. Most houses do not have access to a natural body of water on their property, and, in some cases, even those that do may not have the right to use that water. You will likely end up either drilling a well or installing a cistern to be the main water source of your home, both of which are standard systems for conventional houses as well as off-grid homes.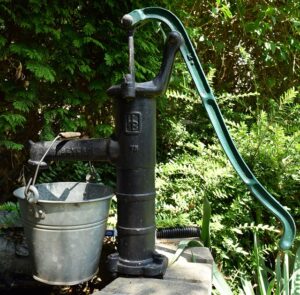 In 2016, a bill was passed into law that allowed for the legal collection of rainwater. This was wonderful news for off-grid homeowners as any additional source of water, especially one was easy to set up as rainwater collection, is wholly welcome. Rainwater should only be relied upon as an auxiliary source. One of the many reasons we love the Durango area is the abundance of sunny days every year. While this is surely not something anyone would wish away, it does mean that rainwater cannot be relied upon as a main supply of water.
Waste Disposal
Much like the options for off-grid water systems, the sewage systems that you will likely consider for your off-grid home are similar to or the same as those used in most conventional rural homes. Installing a septic system with a leach field will likely be the best option to choose for your home. In reality, there is only one other option available for sewage in an off-grid situation due to practicalities and established regulations. Installing a gray water tank to handle the waste water from showers and sinks (which can be reused as flush water) and a composting toilet that drains into a black water tank is a viable option that is a bit more hands on for the homeowner as the tanks need more frequent upkeep.
Energy
One of the first and main things you'll need to consider, whether you're building a new home or remodeling your current one, is where you'll be getting your power from once you're off-grid. Of course, there is always the option to forgo power altogether and embrace an older lifestyle, but most individuals and families are going to want power in their homes. Energy isn't just for lights, it can be the source heating (air and water), refrigeration and cooking capabilities. Add in more modern amenities like computers, televisions, microwaves, washers and dryers and you'll be needing a reliable source of energy to keep you going.
These days, solar panels have become so efficient and affordable that they have become the go-to option for those pursuing an off-grid lifestyle as well as those who are just looking to cut down on their electricity bill. Luckily, Durango is a sunny place to live so, as long as you have unobstructed southern exposure, solar power is a readily accessible resource that you can typically rely on.
While solar power is available to most, hydropower is an energy source that is only available to a lucky few. Not only must one have a natural source of running water accessible from their land, but they must be sure that whichever water source they rely upon will produce year-round energy that won't run out in the depths of a dry summer or a particularly frigid winter. That being said, if you have that perfect combination don't hesitate to utilize that resource.
Maybe your new location doesn't have reliable year-round water or consistent sun exposure but instead, has on oft-overlooked energy source gusting by. Wind energy typically brings to mind images of gigantic industrial wind turbines churning away hundreds of feet in the air, but domestic wind turbines can be a great source of home energy in a much more compact size.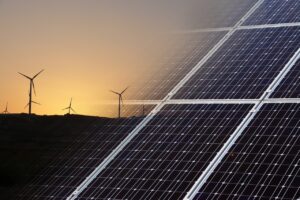 Many homes benefit from using a combination of natural energy sources. In the midst of a string of overcast days in which solar energy is lacking, wind power may be abundant and ease the worries of running out of energy; being set up to use complimentary systems can be advantageous. If you do choose to stick to one source of day-to-day energy, it may be best to prepare for the worst and have a backup generator to rely upon in emergency situations.
All energy systems that rely on collecting power from a natural resource will depend on a bank of batteries to store that energy. These home batteries have developed to high levels of efficiency and storage capacity, and the technology just keeps advancing. Whichever energy system you choose to rely upon, you'll have a wide array of battery options to choose from to best fit your needs.
It's worth looking into alternative methods for running systems that will reduce your dependence on electric power. Natural gas can be your source of refrigeration, cooking, and heat. Additionally, a wood burning stove can help keep you super cozy during those cold stretches.
Despite the great leaps in efficiency and capacity there still exist practical limits to what any off-grid system can handle. When relying on such systems it's prudent to embrace a lifestyle of reduced demand. Being conscientious about the amount of water or energy you use day to day is nearly as important as the physical systems that provide you with those resources. This is not to suggest that you'd be living uncomfortably in an off-grid home. Little changes can add up quickly, such things as installing efficient appliances, designing your home to take advantage of passive solar energy, and any number of smaller thoughtful actions such as turning off all the lights as you leave a room will contribute to a comfortable, care-free and happy life in your off-grid home.