Over the years, Buena Vista Builders has had the wonderful opportunity to work with great clients and great local businesses in Durango. We wouldn't be here if it weren't for our clients – they have been the driving force behind why we love doing what we do. Building custom homes, undergoing custom remodels and even new commercial construction just wouldn't be the same if it weren't for them. Thank you for over 20 years of building in the Durango community!
No one says it better than our clients… Please read some of the testimonials below and let us know how we can help make your dream project a reality.
"I hired this firm to build my custom home of 3500 so. ft. I have built many homes in the past with different builders but working with owner Bob Smith and BVB was he best decision I could have made. They were attentive to my concerns from start to finish and were and still are always available to communicate which is one of the main complaints between owners and their builders. The end result is a magnificent home within budget that I know was built very well and will command an excellent price at resale due to the overall construction quality and attention to detail. I cannot recommend Bob, Jeana, and the staff of BVB highly enough for big custom projects, spec homes, or even remodels. I give them five stars +."

"Bauen Group, LLC, Architecture & Design has collaborated with Buena Vista Builders on several projects of varying sizes and scopes of work. They not only do great work but are organized and communicate clearly with the design team. They are respectful and have excellent customer service and satisfaction."

"Buena Vista builders professional product and contracting knowledge are reflected in the beautiful homes they build. They are a pleasure to work with as their projects are timely and well organized. We look forward to working with Buena Vista clients because they all seem so at ease with their projects which reflects on all the crew at BVB!"

"We have worked with Bueno Vista for several years and we always look forward to working with them. They are respectful of clients budgets while creating gorgeous homes. The Buena Vista crew is very knowledgeable and have a great reputation in the local area."

"Buena Vista Builders remodeled a guest bathroom for us. This included new cabinets, adding two sinks with countertop tiling, new mirror and lighting, and a new shower stall with new tiling. They were professional, provided quality workmanship, delivered services on time and within budget as presented. The completed bathroom turned out better than we could initially visualize! There are more remodel projects planned in the near future. We look forward to contracting with Buena Vista Builders once again!"

"I have worked with Buena Vista Builders for years. They are always a pleasure to do business with. As a customer, I am so pleased with the outstanding customer service they provide. The attention to detail and the personal interaction with the customer are wonderful."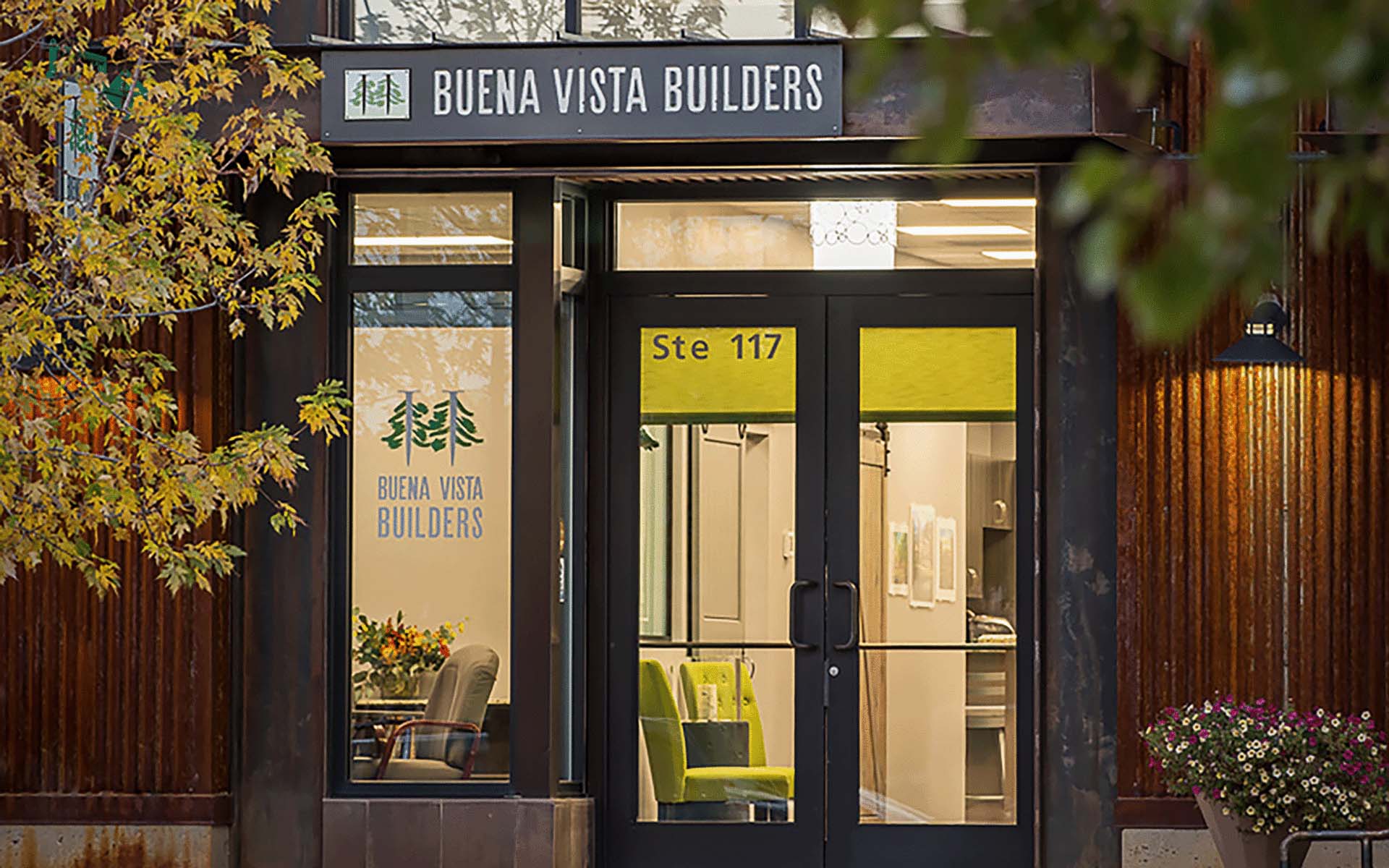 ADDRESS
125 Mercado Street, Suite 117
Durango, CO 81301
PHONE
Monday — Friday 7 am – 4:30 pm
For over 20 years, we have made it our mission to help our clients create the beautiful spaces of their dreams.  We specialize in custom home building, residential building and remodeling, commercial building and remodeling, and even tiny home building. Whether you are building your dream business space or your dream home from the ground up Buena Vista Builders has the experience to help you make your dream a reality.